Campus Research Computing Options
Research computing is complex and multi-faceted, incorporating a variety of resources and models. These can include high-performance computing, stand-alone computation systems, cloud computing, and more. No self-help guide or IT professional can tell you what resources you'll need to satisfy your computing requirements. Our goal with this document is to help you to narrow the scope of items that may be helpful to your research by eliminating those that will NOT be helpful.
The chart below compares a small sample of research computing services at Illinois. A more complete list can be found through the Research IT Portal.
If none of the computing resources listed below meet your needs, Engineering IT is available to help create and support a solution tailored to your project's computing requirements. Email engrit-help@illinois.edu to get started.
Click image to see enlarged version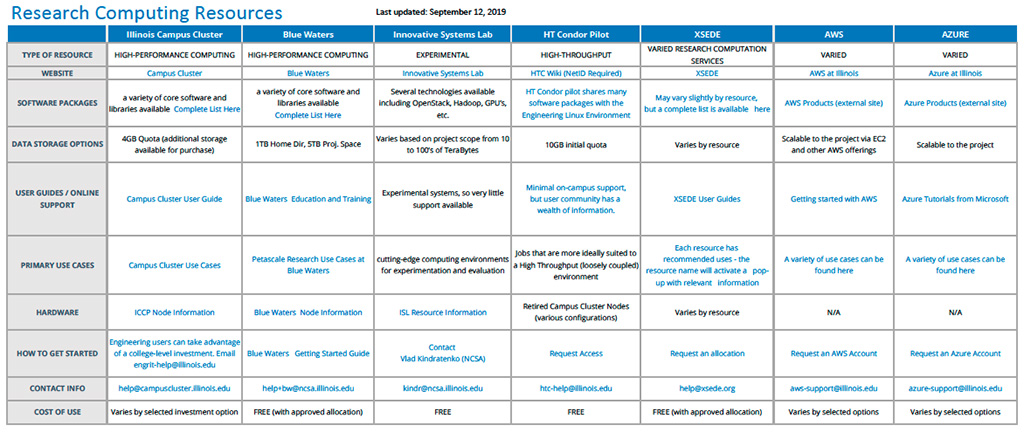 Training Resources